Aseguradora del Este S.A., an uninterrupted path
INSURANCE COMPANY

AESA (Aseguradora Del Este S.A.) is based on innovation, hard work, honesty and customer quality service.
From its beginnings in 1992 in Ciudad del Este to the present, after the acquisition of the majority of the share package in 2003, we have become one of the fastest growing companies in the market. Today AESA represents a 100% Paraguayan success story.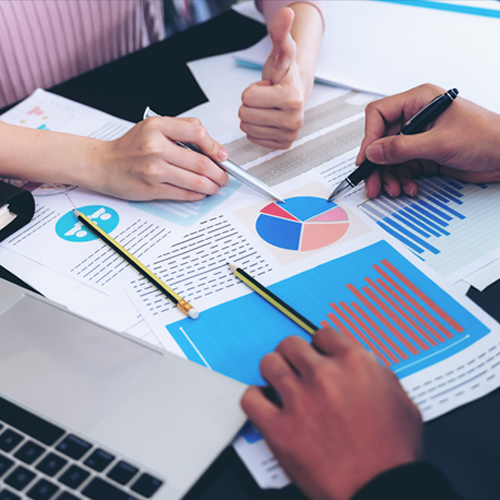 2003
New Branch Office in Asuncion

1992

AESA is established by the hand of visionary entrepreneurs in Ciudad del Este.

1993

AESA opens its first agency in Asunción.

2003

The Ribeiro Leoz Group acquires the majority shareholding by implementing a new strategy to expand the customer, focusing on service and innovation quality. The parent company moves to Asunción.

2004

A contract is signed with GenRe, one of the most important Reinsurers in the world.

2006

AESA opens its new agencies in Encarnación and Luque.

2007

AESA begins Banca Seguros operations.

2009

AESA opens its new agencies in Caaguazú and Santa Rita.

2012

AESA opens its new agency in Villarrica.

AESA introduces unemployment insurance to the market.

2013

AESA, with the technical support of Migone, introduces insurance for major medical expenses to the market through an ambitious project to dabble in the Health area, currently becoming the leader in this branch.

AESA opens its new agency Ayolas..

2014

AESA opens its new Santani agency.

AESA becomes the first company in premium volume of capital that is purely national.

AESA expands its Corporate Social Responsibility program, also accompanying the Teletón Foundation and others.

AESA obtains the AA- rating by Solventa, ranking among the three companies with the best rating in the Paraguayan insurance market.

2015

AESA opens its new agencies in Hernandarias and San Lorenzo.

2016

AESA opens its new agency in San Juan Nepomuceno.

2017

AAESA is the first insurance company to offer the possibility of managing losses, quotes, assistance and insurance payments from a mobile device.

Today, AESA protects a significant number of policyholders, becoming the second largest insurance company with the largest equity in the market and number of clients, premium volumes in the country, and the first with entirely Paraguayan capital. Operating with the best international reinsurance companies. The company expects further growth, based on AESA's excellent quality and customer service.

Qualification

py AA stable
| Date | 04/10/2021 |
| --- | --- |
| Qualifier | Feller Rate |
| Address | Avda Gral Santos 487, Asunción, Paraguay |
| Phone | (+595 21) 225 485 |
| E-mail | info@feller-rate.com.py |
| Web | www.feller-rate.com.py |

Mission
Protect the life and assets of our clients with quality and solvency

Vission

Values
Service vocation
Commitment
Honesty
Respect